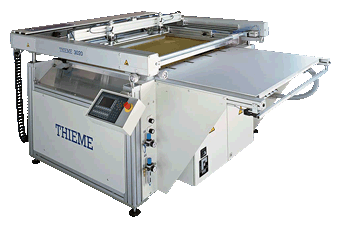 Company SHEVIMPEX  offers you a possibility to print on sheets and  plates with print size 70 x 100 cm and  thickness max. 30 mm.
Printing is made on the latest machine model series THIEME 3000 with unique active cleaning system WANDERS.
Printing is possible with  solvent inks or UV inks.
After printing there is a possibility of parcial or full surface varnish printing.