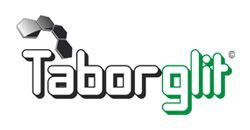 Our company offers glitter from the German producer - company RJA Plastics GmbH.
For more information about glitter visit: www.rja-plastics.com There you can find the whole offer, colours and sizes od glitter.
We have on stock following materials:
Silver 0,008"
Silver 0,004"
Light gold 0,008"
Light gold 0,004"
Rainbow:
Iris RG - 0,004" / červeno – zelený /
Iris BV - 0,004" / modrý /
Iris RR - 0,004" / modro – zelený /
Our offer of colours is:
sea mist, ocean green, yellow green, light green, emerald green, pale blue, sky blue, royal blue, gold, dark gold, orange, red, pink, lavender, burgundy, purple, light gold, tobi gold, sand, light copper, bronze, coffee, black , multicolor.